He says that these measures act as 'scalability differentiators' because they are sustainable until that dimension hits a physical or mathematical ceiling or becomes more simply 'commoditized' across vendors. Unlike physical machines whose resources and performance are relatively set, virtual machines virtual machines are highly flexible and can be easily scaled up or down. They can be moved to a different server or hosted on multiple servers at once; workloads and applications can be shifted to larger VMs as needed. The ability to integrate a variety of applications is key to expanding functionality of a piece of software. For example, a start-up company might begin with ERP and in their early days they are running their time & expense with the out-of-the-box functionality of the software. But as the business grows they may need more sophistication and automation to handle more employees.
I think most people refer to it as an application or system that increases performance proportional to the services shouldering that load. But you should think beyond scaling web services; an organization needs to be able to scale as well. If a service is deemed scalable, we need the people and processes to keep that service ahead of the curve. In the tech world, it is mostly attributed to how many users a particular app or site can manage without having performance issues.
On the technical front, we rely on underlying technologies and frameworks that enable scale. We do a lot of monitoring of production using Grafana dashboards to see how various services are performing in production. We use also do canary deployments to release a new version to a specific software subset of users to see any unprecedented bugs or scales. New Relic alerts if requests get backed up and time out by more than "x" percent in a given time.
Meanwhile, a collection of automated stress tests provides continual insight into performance and scaling considerations. The other part of our strategy depends on having years of data around our expected load levels, based on the number of customers and historic load levels. We perform extensive load testing leading up to our peak times and will adjust our baselines so that autoscaling has less work to do. When open enrollment for healthcare hits,Jellyvision's benefits tools have to be able to handle an influx in traffic. Bugosh says his team relies on data from previous years, frequent load testing and tools like AWS to help ensure their systems are ready for the busy season. I also design my systems to handle a specific load, which is usually some estimate of an extreme day, and behave in a deterministic way if that load is exceeded.
Examples Of Scalable In A Sentence
Scaling a product downward may mean trying to achieve the same results in a more constrained environment. A scalable company also has effective tools for measurement, so the entire business can be assessed and managed at each level. This management leads to the efficient operations described above and helps with capital budgeting. At its core, a scalable business is one that focuses on the implementation of processes that lead to an efficient operation. Customer acquisition through the use of tools like digital advertising has become a lot easier and far less expensive. Banks, for example, can use digital advertising strategies to increase sign-ups for online banking services, expanding their customer base and revenue potential.
Software scalability is critical to support growth, but also to pivot during times of uncertainty and scale back operations as needed.
But as the business grows they may need more sophistication and automation to handle more employees.
Partners are trusted advisors to guide customers' journeys to multi-cloud, enabling digital innovation with enterprise control.
Clusters which provide "lazy" redundancy by updating copies in an asynchronous fashion are called 'eventually consistent'.
The first resource on scene establishes command, with authority to order resources and delegate responsibility .
These may include a limit of 10,000 vendors, customers or payroll items.
So if you have N clones of an application running, each instance handles 1/N of the load. Often, scaling tends to go up because the assumption is that more people will want the product or service. Let's say someone creates a single product prototype to show potential investors. Those investors will undoubtedly consider market demand and the steps and costs involved for mass-production. Scalable startups differ greatly from small businesses in the vision and model of the business, even initially.
But, they can be a single point of failure that could result in significant downtime. This setup can reduce operational costs because the data segments are smaller and require fewer storage resources. But, Z-axis takes a lot of time to design and implement and requires a lot of automation to reduce system overhead. Each service can be scaled independently, which allows you to apply more resources only to the services that currently need them. To ensure high availability, each service should have its own, non-shared data set. For example, a well-designed, scalable website will function just as well whether one or thousands of users concurrently access it.
Words Nearby Scalability
Our operations team relies on Salesforce pretty heavily, given that it's a platform that can be built to meet your team's specific needs and integrates with a lot of different third-party tools. Through Salesforce, we've been able to automate different points of communication in our customer journey and have automated the scheduling and carrying out of tasks across our funnel. We're now even starting to explore robotic process automation to help us automate any lengthy manual task the team has to carry out.
The library allows us to maintain consistent design in our UI/UX, establish patterns within our component code and provide guidelines for new developers to build new pages or components that match. Our SaaS product, ImmuwareTM, is a comprehensive employee and occupational health solution. Since the COVID-19 pandemic, https://globalcloudteam.com/ we rapidly configured the product to handle the demands of an ever-changing landscape for healthcare organizations battling to keep healthcare professionals safe during the pandemic. We would not have been able to serve our new or existing customers if it weren't for our flexible and scalable platform.
Each server runs an identical copy of the code but only for a subset of that data. Scaling on the Y-axis is defined by the splitting or segmentation of dissimilar components into multiple macro or micro services along verb or noun boundaries. For example, a verb-based segment might define a service such as checkout. But this does not mean that every scalability pattern will work for you. Your challenge is to select appropriate patterns and tailor them to solve problems that are unique to your system. Scalability patterns save you time because a lot of the work has been done for you.
The aim here is to collect notifications coming from multiple applications into a unified interface, offering discoverability, scalability and easy identification of multiple items. Moreover, it is desirable that agent-oriented development environments can support scalability and heterogeneity aspects of multi-agent systems. A scale-up often refers to a business that has survived its start-up phase, established itself in its market, and moved into an early growth phase. Up to 109 particles and 108 mesh cells can be used with the single processor performance 0.5 ms/particle, linearly scalable up to several hundreds nodes. That's another group of messages the infrastructure not only needs to be able to collect and manage but also potentially feed into business systems to make actionable. Rolling the dice on whether it can handle this new request shouldn't be an option.
Our customers are running global operations with tens of thousands of users — they rely on our software to manage operations in their plants and visualize risk in real time. In this environment, even very small amounts of downtimes can result in a major disruption to operations and an increase in risk. We've also built custom tools that assess production utilization daily and redistribute workload uniformly.
Related Solutions And Products
Following research in the area of organizational behavior, our engineering department is organized into "squads" of no more than five people to maximize engagement and collaboration. Scaling cross-team collaboration and communication happens via chapters and guilds, as popularized by Spotify. During development, one of the best ways to improve scaling is not with tools but peer reviews. All of our code is peer-reviewed to ensure it is meeting our standards before being merged and deployed.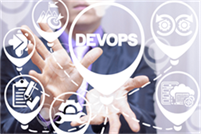 The keys to software scalability include hardware infrastructure, software selection and cloud accessibility. Web servers and other stateless services use immutable infrastructure and auto-scaling. When working with cloud infrastructure, we don't troubleshoot or debug a single node. On the database front, we keep things simple with typical RDBMS systems managed by our cloud provider.
What It Means To Scale Down
Offloading that static content to a CDN reduces the load on the original server, enhances the content on a global scale, and moves the data closer to customers making it easily accessible and highly available. Scalable — or scalability — is a term most often encountered in the business/finance world, typically applied to a process, product, model, service, system, data size, or activity. It's a question of growth that evaluates important criteria in order to determine feasibility and value for any given product or service. For instance, companies based on technology operations, e.g., information technology firms, find it easy to scale their processes.
Scalability continues to gain popularity, especially following the advancements in technology that ease communication to customers and increase the efficiency of doing business. Does the profitability of the business increase, maintain, or decrease? Does the business efficiency of doing business increase, maintain, or decrease?
Understanding Scalability
A scalable system is one that can handle rapid changes to workloads and user demands. Scalability is the measure of how well that system responds to changes by adding or removing resources to meet demands. The architecture is the hardware, software, technology and best practices used to build the networks, applications, processes, and services that make up your entire system. Software scalability is the ability to grow or shrink a piece of software to meet changing demands on a business. Software scalability is critical to support growth, but also to pivot during times of uncertainty and scale back operations as needed.
To make that vision a reality, his team uses AWS S3 and Lambda in addition to autoscaling Kubernetes clusters to process customizable, digital photo orders as they come through. Customers depend on us to make sure their endpoints are patched with the latest fixes. Every time Microsoft has a big Patch Tuesday, our system must be able to respond to the added load without letting our customers down. Failure is OK as long as you learn from it and make the system scale further next time. All major frameworks used today scale just fine — when there are scaling issues, it tends to stem from how the product was architected. Many times, a product can be overengineered, leading to scaling problems not only with the demand on a server but also in creating new features.
Meaning Of Scalable In English
After the company scaled up quickly, it lost sight of its core business and suffered as a result. Proper planning and cloud visualization can help you address faults quickly so that they don't become huge problems that keep people from accessing your cloud offerings. The cloud makes it easy to build fault-tolerance into your infrastructure.
Get built-in threat intelligence spanning users, endpoints and networks to evolve your protection in a dynamic landscape. With connected security that delivers full visibility and frictionless operations, your apps and data are more secure with VMware, in any environment. Scalability vs Elasticity Securely, reliably, and optimally connect applications in the cloud and at the edge to deliver unique experiences. Accelerate cloud transformation with an enterprise infrastructure, multi-cloud operations and modern app platform across the edge and any cloud.
To spread the workload, these partitions can exist on and be spread across multiple distributed database servers. Microservices efficiently scale transactions, large data sets, and help you to create fault isolation which keeps your systems highly available. In addition, because large disjointed features can be broken up into smaller services, the complexity of your codebase is reduced. The X-axis describes scaling through multiple instances of the same component. You do this by cloning or replicating a service, application, or a set of data behind a load balancer.